L'abri for several years has won a Trip Advisor Certificate of Excellence, for consistently receiving "Excellent" ratings in reviews
Some of our reviews: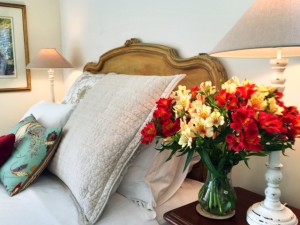 For the BnB rooms
Thank you Jane for a fabulous night in your beautiful B&B-the stunning view from our room, sitting in the sun on the deck listening to the native birds,the extra mile you went to with your finishing touches and to cap it all off having a great conversation with you over a divine breakfast this morning. You certainly made it a memorable experience. From Trip Advisor June 2015
Delicious breakfast overlooking the best view in NZ.
The perfect end to a wonderful holiday. Thank you for your generous
hospitality. Without a doubt our best stay in our 5 and a half weeks.
Such a lovely place to spend a night next to such a beautiful bay.
For the Garden Cottage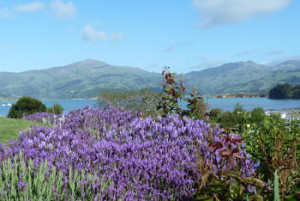 We stayed in the cottage with a beautiful view of the garden in front, the bay and mountains in the background. It was well appointed, comfortable and quiet. Jane is a wonderful hostess and thought of everything when she furnished the cottage. Although it is not in Akaroa proper, the location is wonderful and there is a trail over the hills and through the cow pastures right to Akaroa town. More than one night is needed to enjoy Jane's hospitality – we stayed four and wanted more! Trip Advisor Review April 2015
Lovely cottage, a fabulously relaxing place to chill out at the end of a
wonderful holiday.